This post may contain affiliate links, which means we may receive a commission if you purchase through our links. Please read our full disclosure here.
This post will show you tons of great 19th birthday ideas.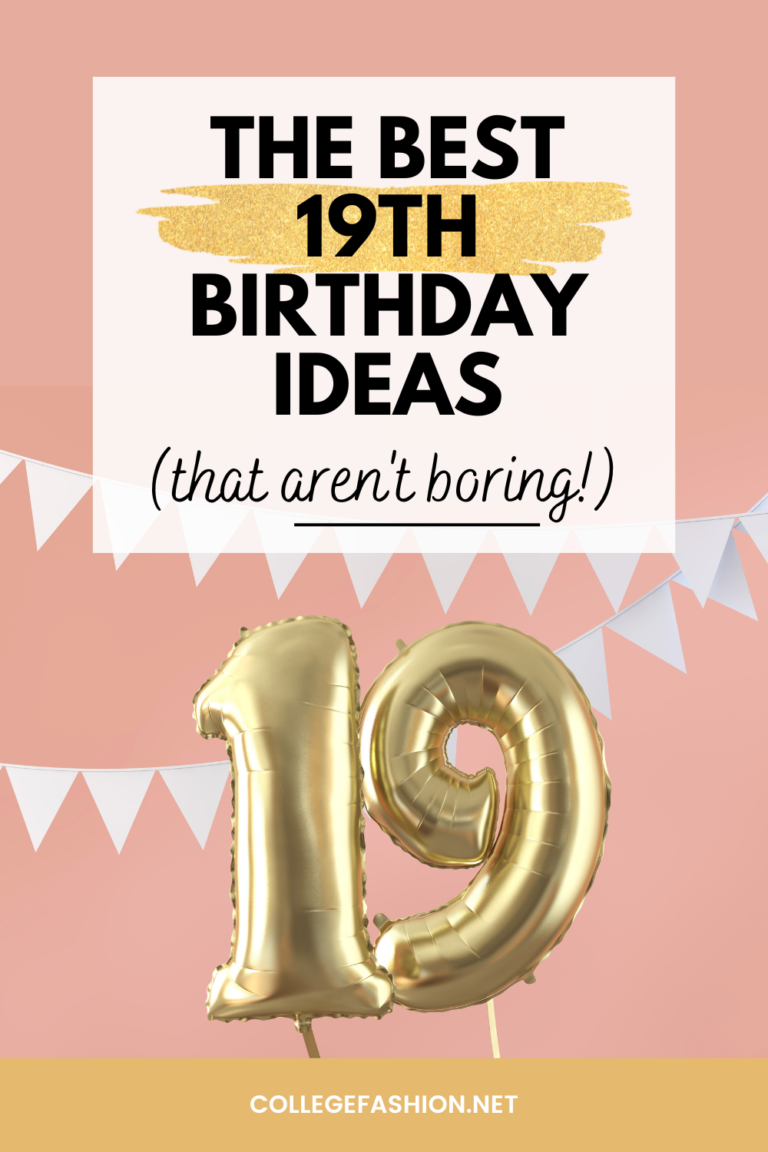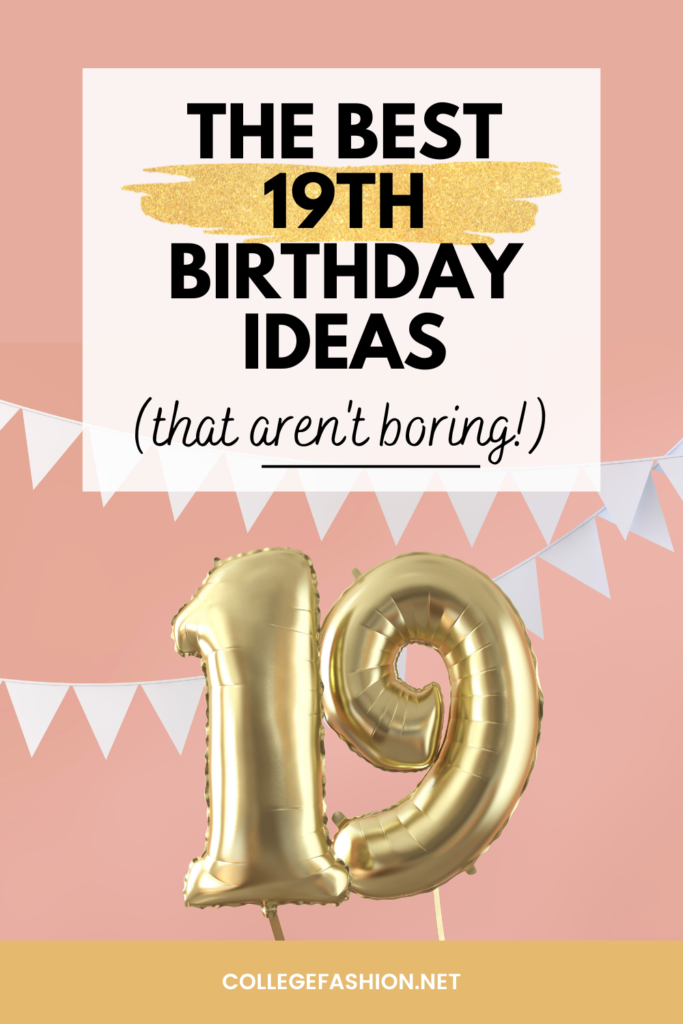 turning 19 is the awkward, in-between birthdays of your young adult years. You're in between being a legal adult on paper and being two decades old, all while still being two years away from legal drinking. It can be a weird birthday to celebrate for this reason.
Picking a theme for a birthday that feels less big than the previous one can be a challenge, on top of having to often host it at college.
Nonetheless, a birthday is a birthday, and it should be special and fun in every way!
For my nineteenth birthday, I chose the "Fancy Dinner" option, which will be discussed later in the article. This post will cover four distinct 19th birthday party themes, everything you need for them, and all the fun accessories for your upcoming birthday!
Whether you're a professional at this, or this is your first time hosting your birthday party, this article has you covered.
Oh, and if you aren't turning 19 this year, don't worry; we have plenty more birthday party ideas that might suit you better. See: 18th birthday ideas, 20th birthday ideas, 21st birthday ideas, 22nd birthday ideas, 23rd birthday ideas, 24th birthday ideas, and 25th birthday ideas.
19th Birthday Party Theme Ideas
Hollywood Party
A Hollywood-themed party can take so many directions.
If a movie is coming out around your birthday, you can have guests dress up in the theme of the movie or get super dressed up to go watch it and create your own Cannes.
You could also do different eras of Hollywood, like old Hollywood filled with beautiful gowns, or go totally 2000s red carpet with everyone channeling their inner Paris Hilton or Ashley Tisdale.
Hollywood Party Essentials
Movie Premiere Style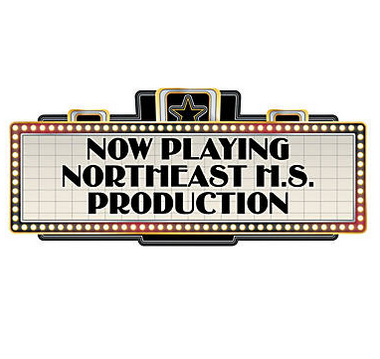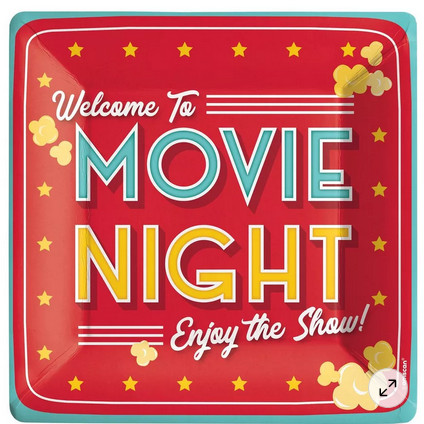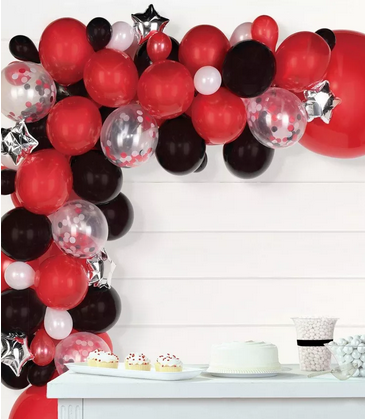 Old Hollywood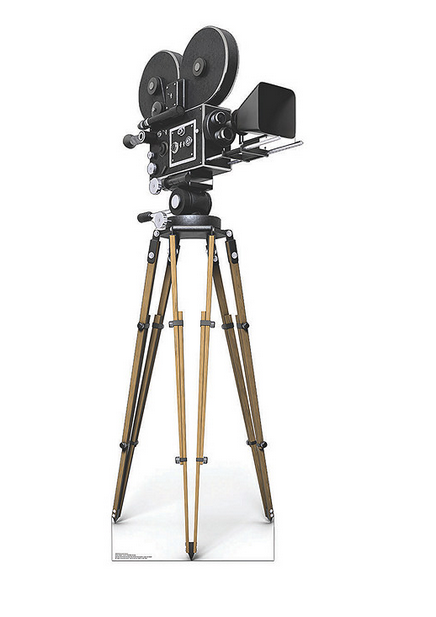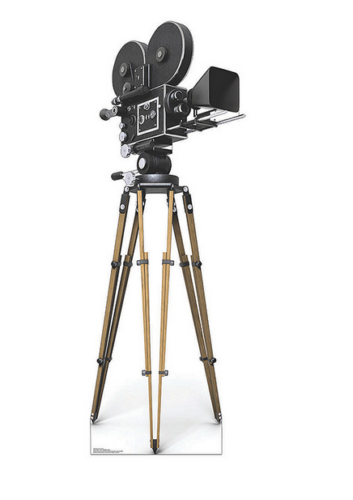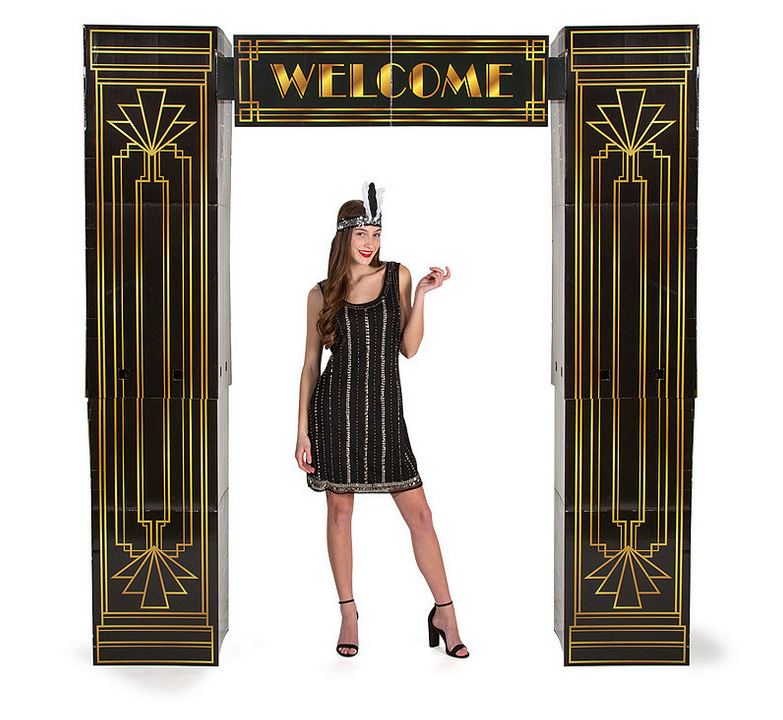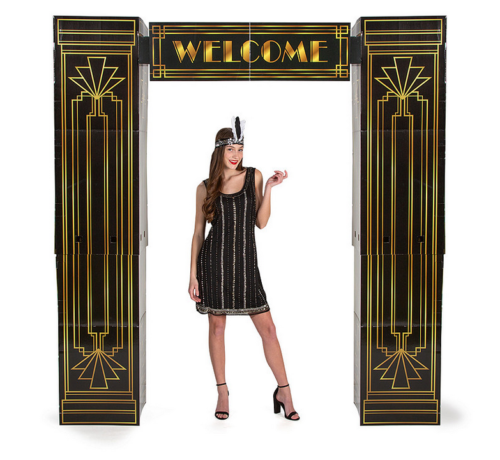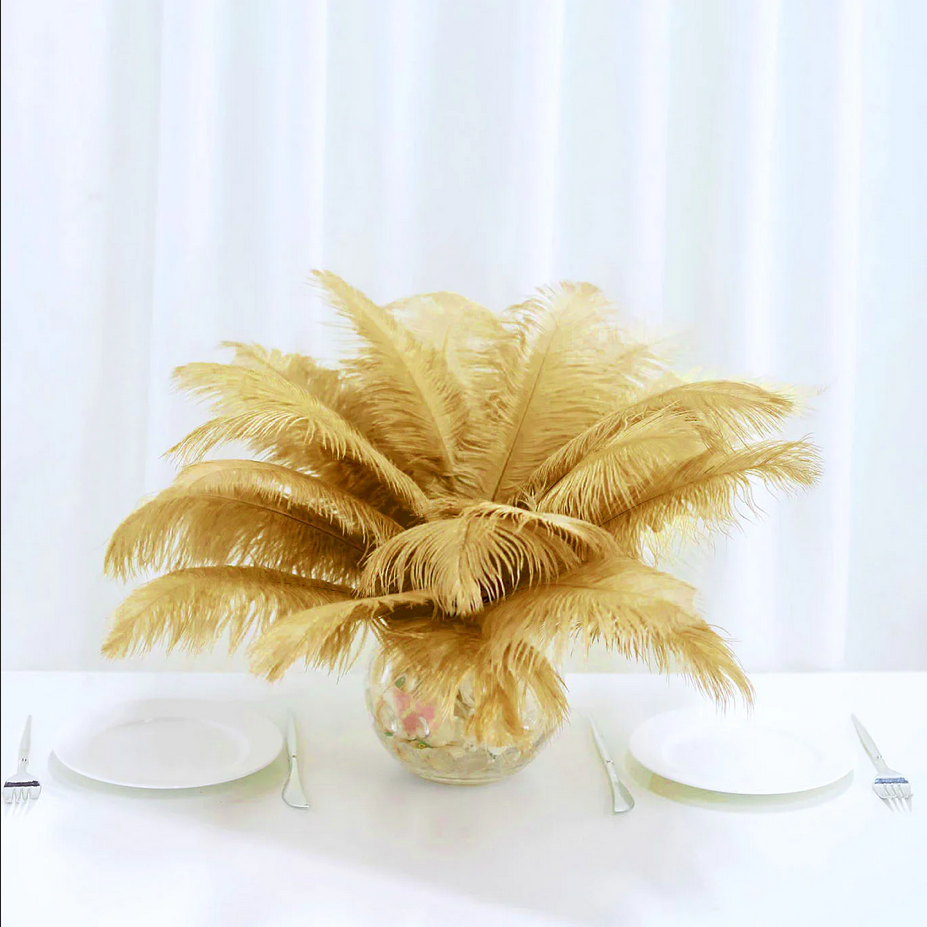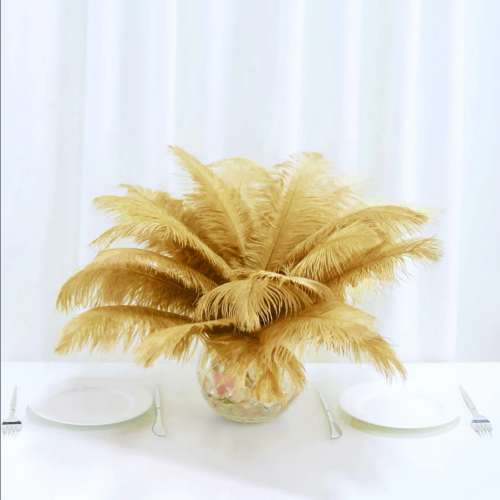 Y2K Red Carpet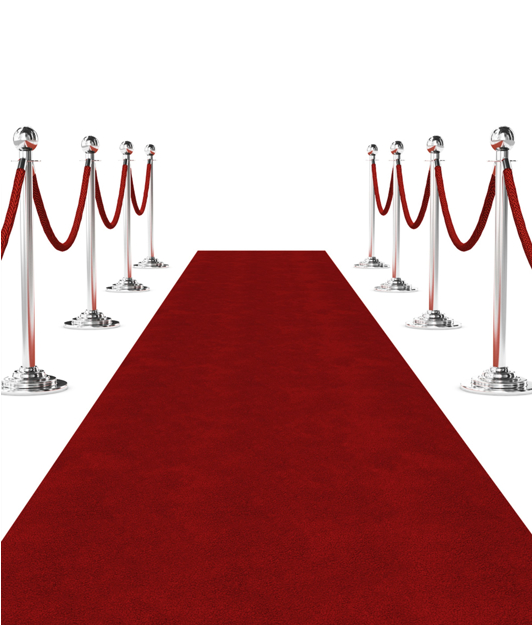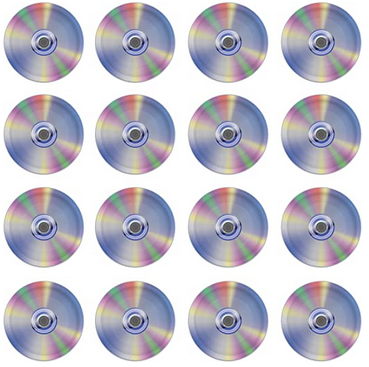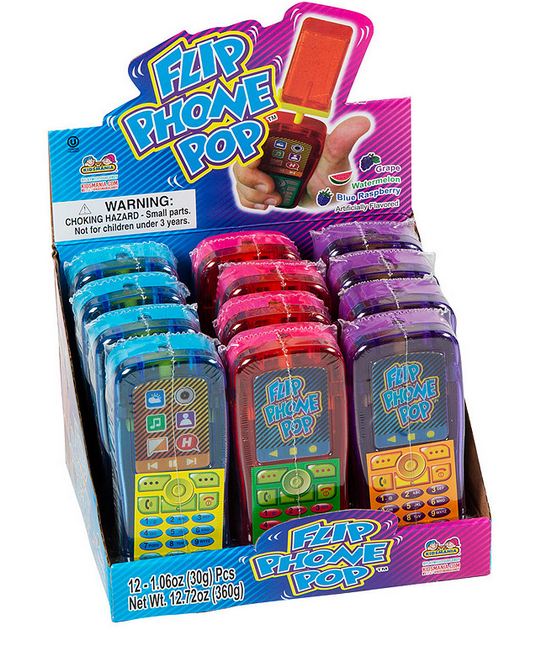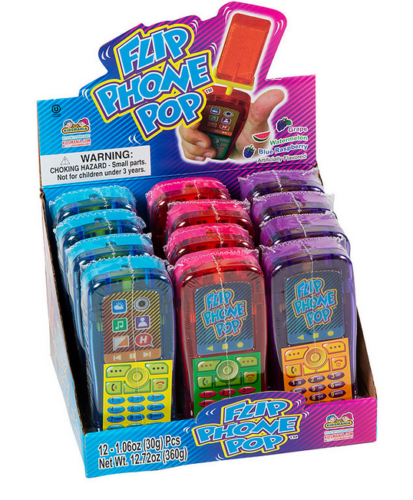 A Hollywood theme, no matter which subset you go with, is sure to be grand.
Whether you're decorating with an Old Hollywood Gatsby-Inspired arch or a literal red carpet and fake '90s flip phones, go all out. This will make for an interactive experience for your guests and a night to remember!
Decades Party (60s-2000s)
A decades party is one of my favorite 19th birthday ideas, especially if you have a favorite decade for fashion or media. You could pick a movie from that era and have everyone watch and style your outfit from it, too!
Decades Party Essentials
1960s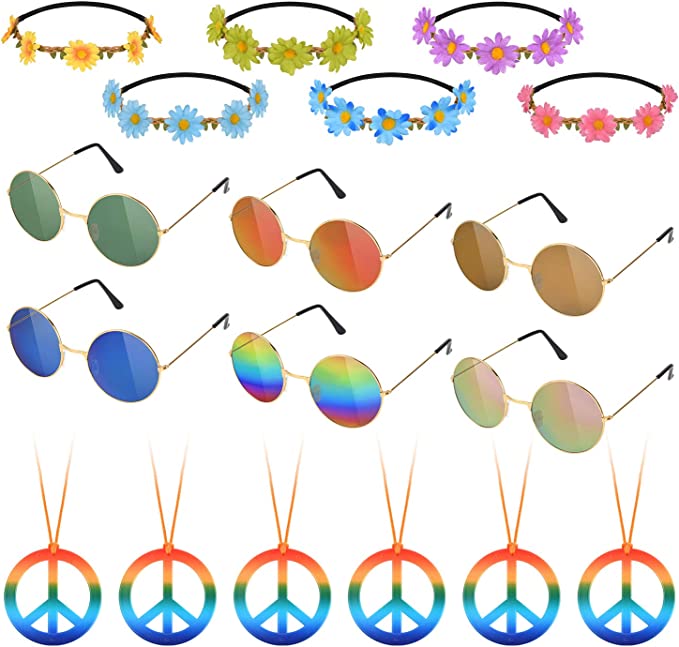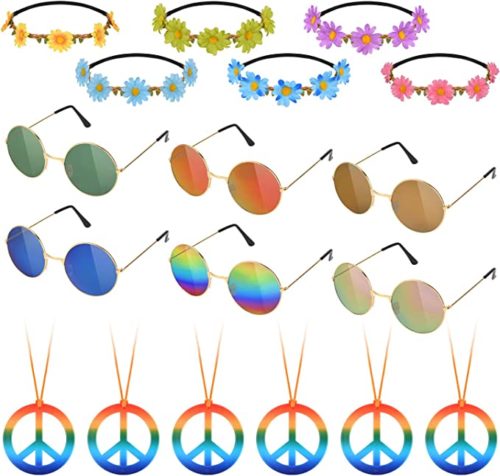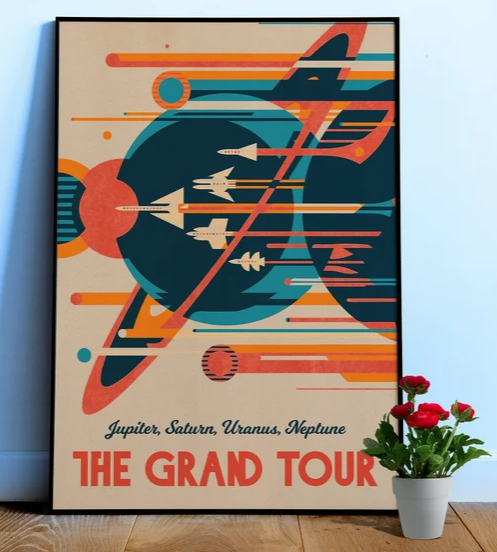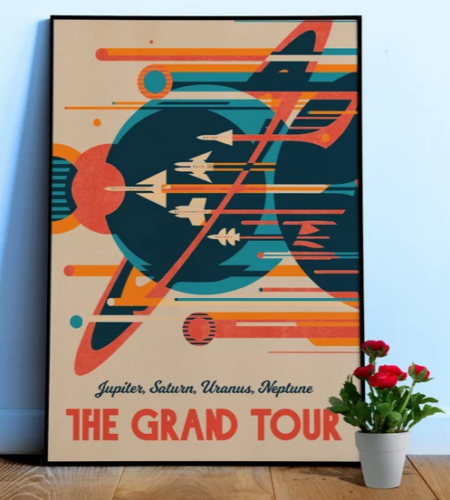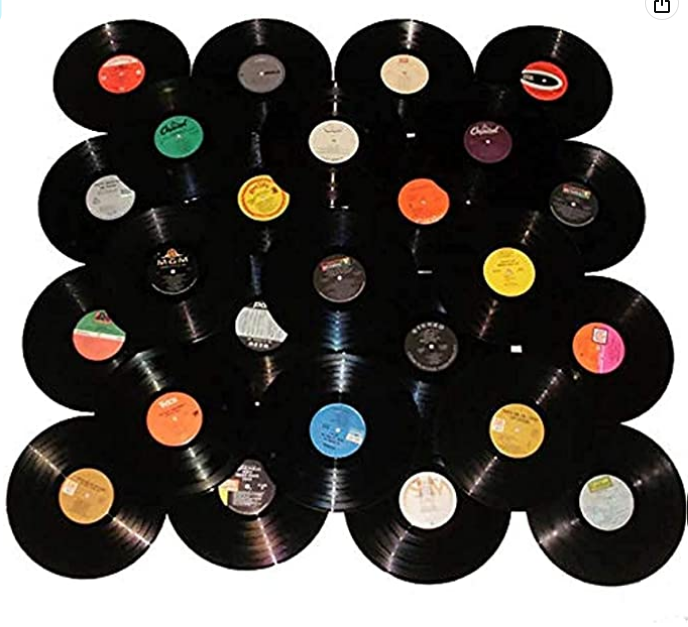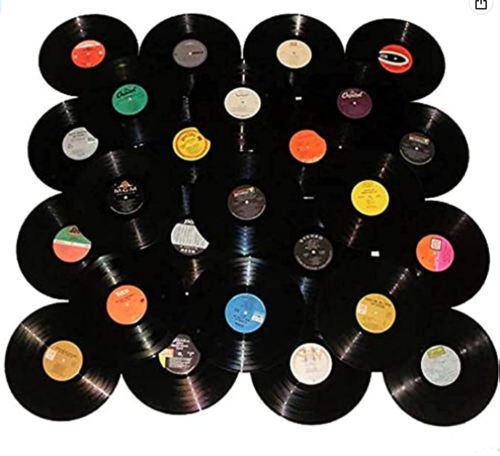 The 1960s saw a massive range of aesthetics from the British Invasion to mod fashion and the invention of the miniskirt to the hippie movement, and my personal favorite — retrofuturism.
There are so many fun directions a 1960s-themed party could go in!
Related reading: Everything You Need to Know About 1960s Fashion Trends
1970s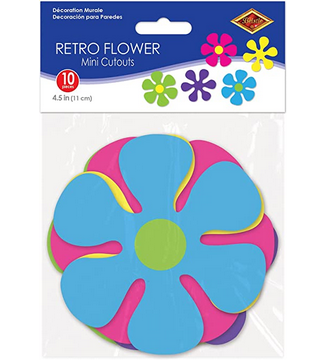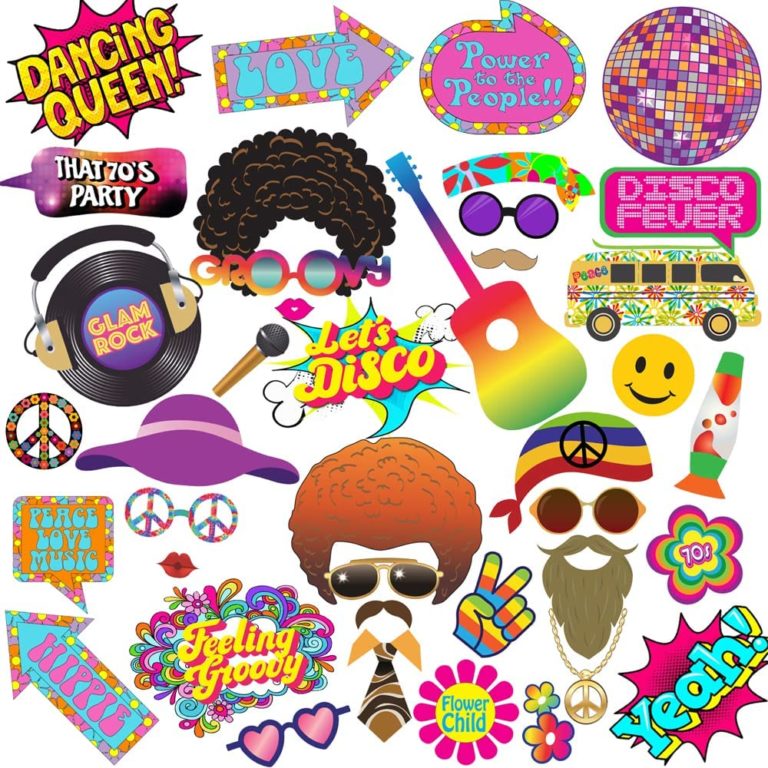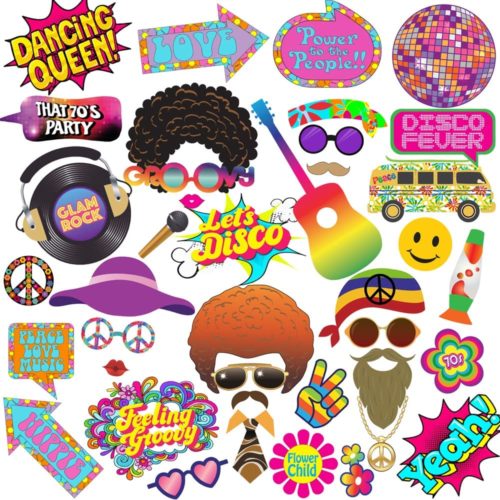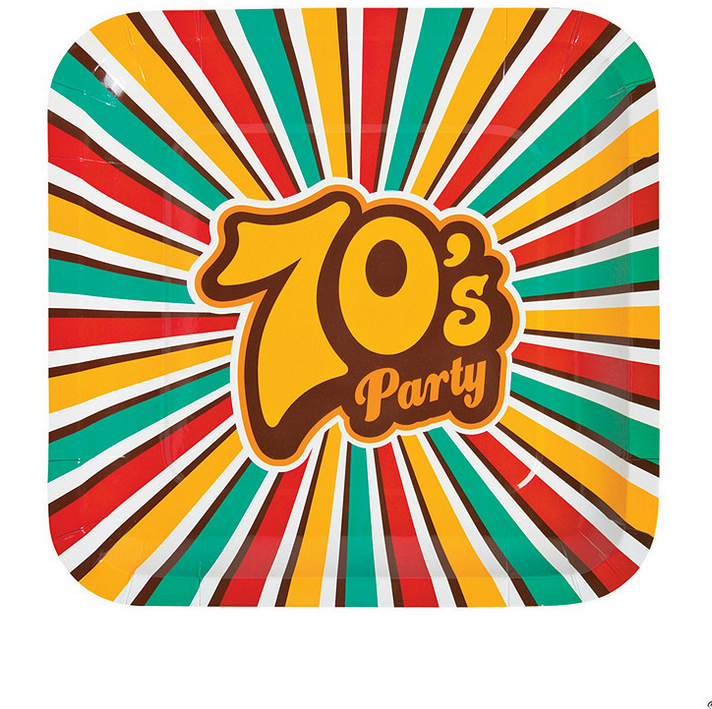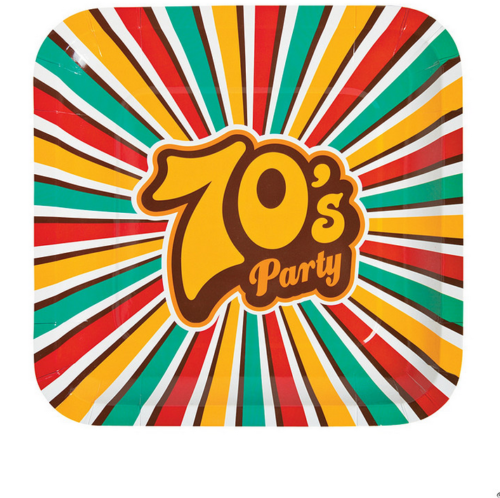 The 1970s saw a continuation of some of the hippie movement of the 1960s and also had a boom of disco, bright colors and flowing clothes.
Whether you're going for That '70s Show feel or a retro peace, love, and happiness vibe, these decorations are sure to help you achieve that.
1980s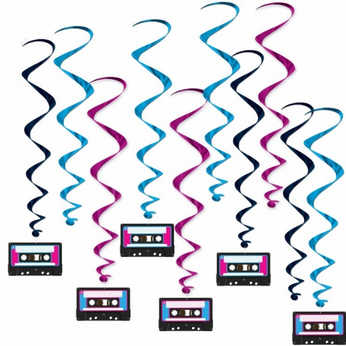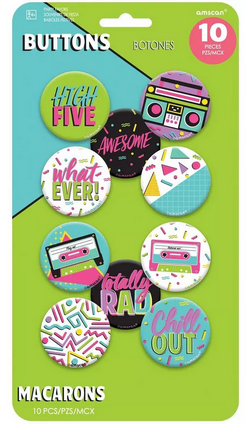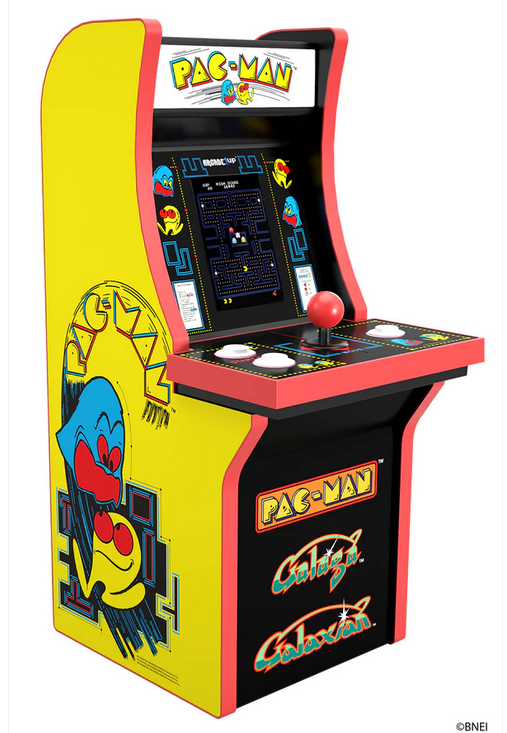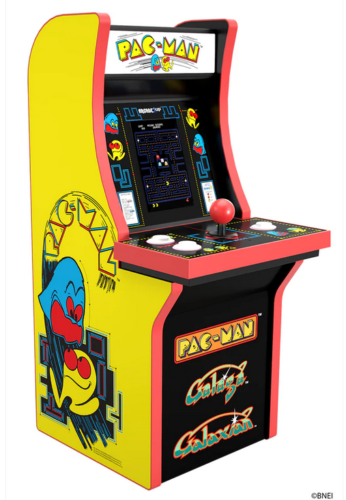 The 1980s were filled with neon, cassettes, rock stars, Madonna, and Arcades.
There are so many directions you could go in for an 80s-themed party, from Jazzercise to Pac-Man to combining it with the Barbie theme we'll discuss later in this post.
These party essentials are sure to emulate that no matter what you choose!
Related Reading: What to Wear to a 1980s Party
1990s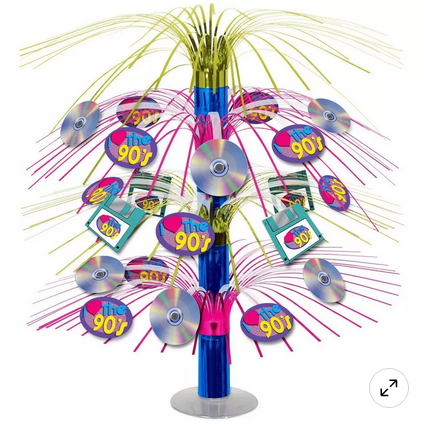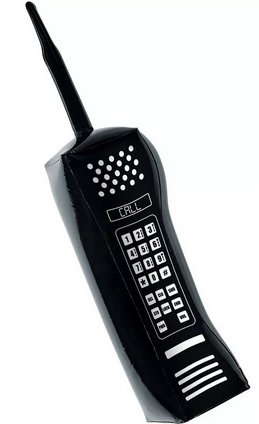 The '90s were filled with so many legendary pop culture moments, from the continued popularity of MTV to the Chicago Bulls' Last Dance, internet access becoming mainstream, and Kate Moss' rise to fame.
The '90s gave birth to many trends we are seeing recycled in our current time. So a '90s party will be super trendy and really fun.
The decorations above are so cute and will have your guests so excited from some nostalgia created! Plus, since '90s fashion is trending, they'll all have something to wear.
2000s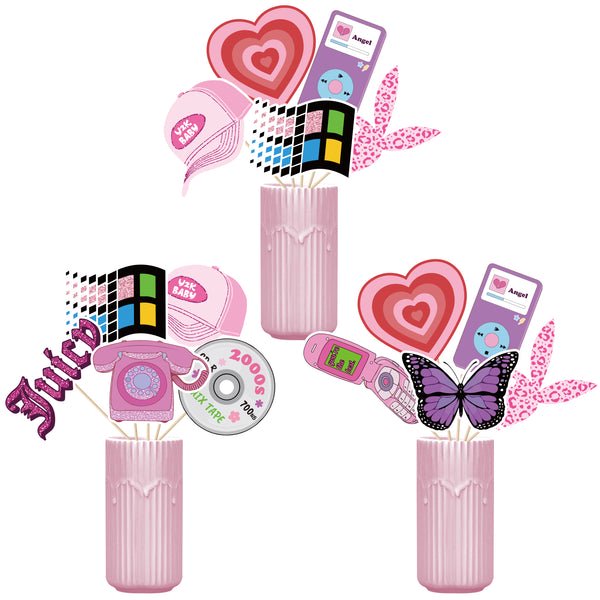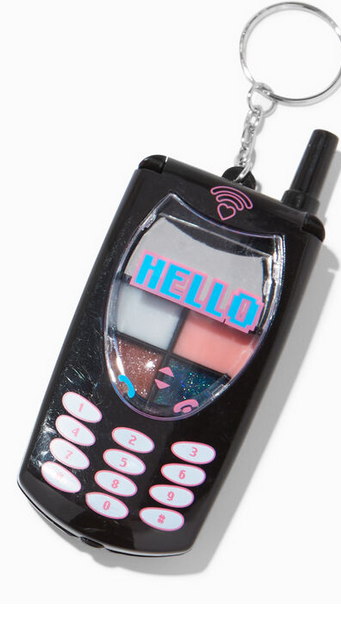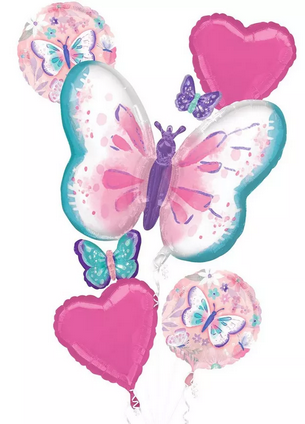 Much like the 90s, the 2000s gave birth to so many legendary moments in pop culture, from Paris Hilton's "That's Hot" to the rise of emo, the iPod and iPhone, Windows XP, low-rise jeans, and the legendary performances of the MTV VMAs.
The centerpieces for this party theme have become my favorite in the entire article!
There are so many fun routes to take with a 2000s-themed party. When I turned 18, I actually used this theme and wore a dress inspired by Paris Hilton's iconic silver slinky dress, gave out lip gloss phones as party favors similar to the Claire's ones linked above, and had a Star Wars Episode III: Revenge of the Sith (2005) cakes.
Barbie-Themed
Barbie has been the "it" thing since the set photos of Margot Robbie and Ryan Gosling came out last year. (See: Barbiecore.)
This theme would be perfect for a 23rd birthday party, especially if your bday falls around the Barbie movie, which releases this July. It's so on-trend, girly, fashionable, and fun. Everyone is bound to have a blast with this theme.
If you really want to go for it, you could even have guests come as their favorite version of Barbie, whether it's Malibu Beach Barbie, Classic Barbie, or Astronaut Barbie.
Barbie Party Essentials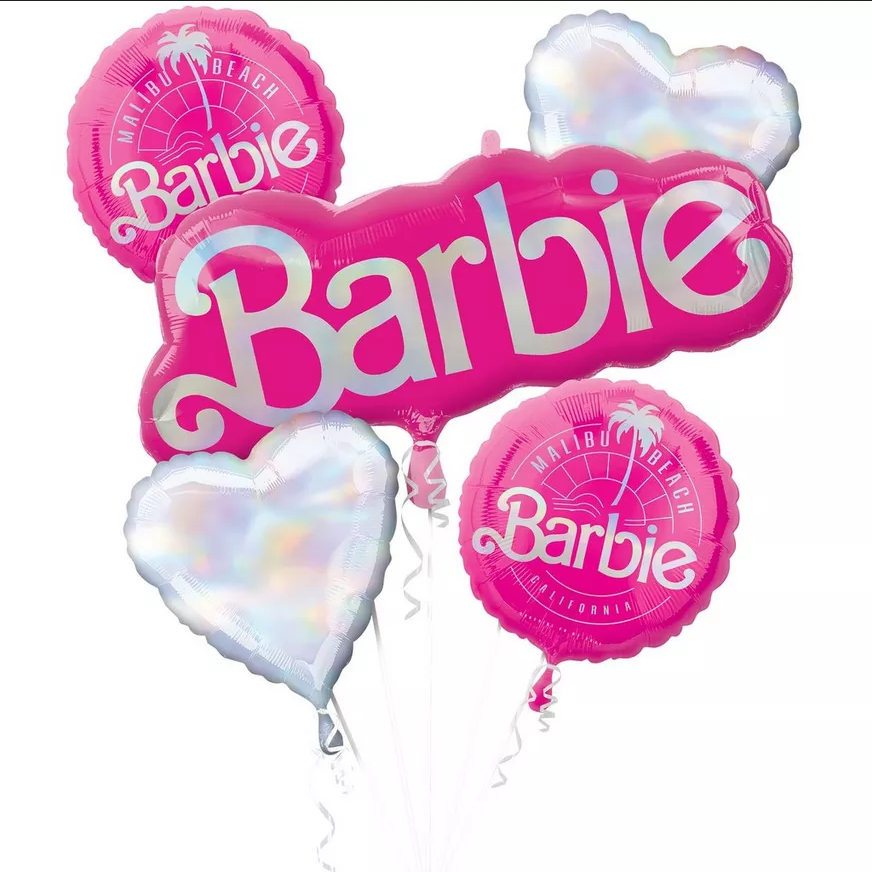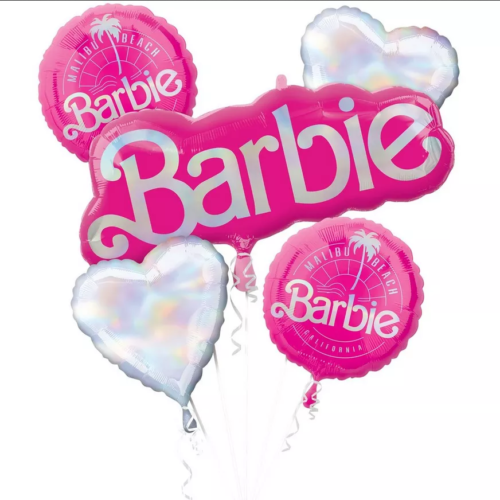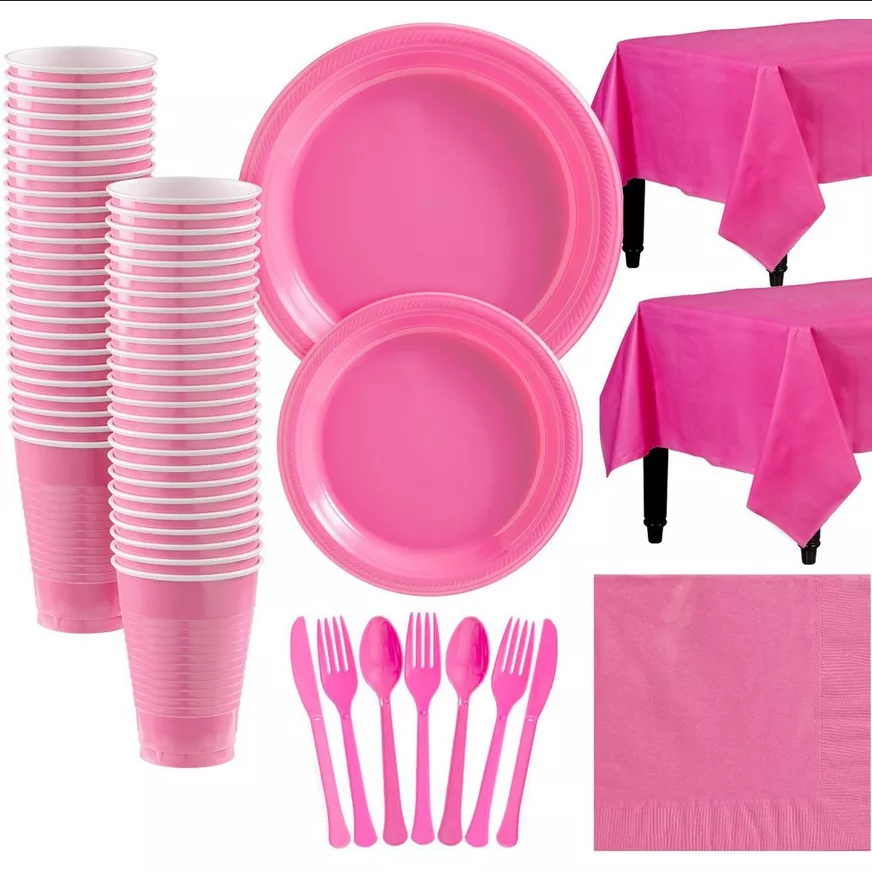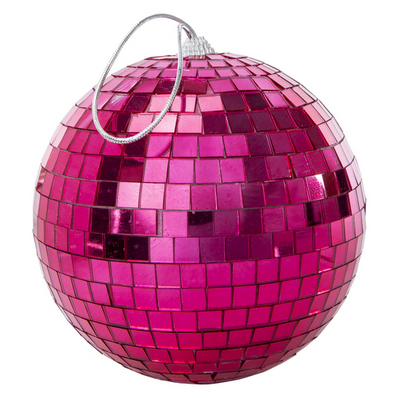 These Barbie balloons are literally everything. The most significant necessity with a Barbie-themed party is, of course, pink everything! From tablecloths to mini disco balls, buy all your supplies and decor in pink. This theme will be so fun, and your guests will have lots of opportunities for great photos.
Fancy Dinner Party
A fancy dinner party theme can range from hosting people and having them all dressed up to going to a nice restaurant with family and/or friends. This can be as lowkey or highkey as you want, and a memorable meal is always such an excellent way to celebrate a birthday.
Fancy Dinner Party Essentials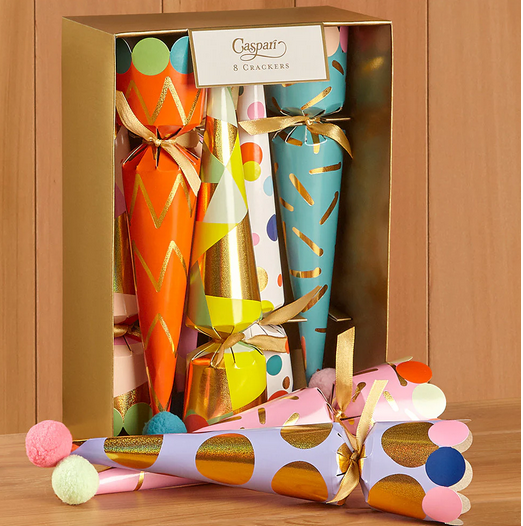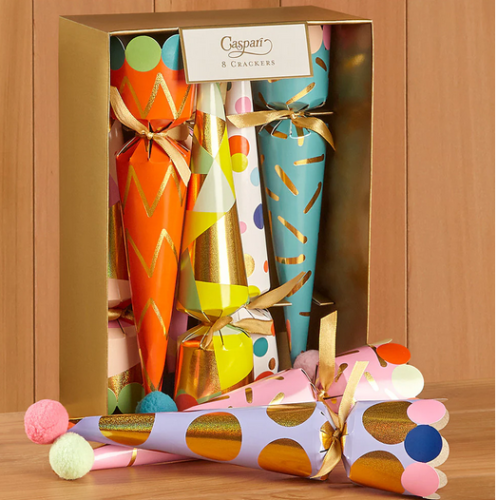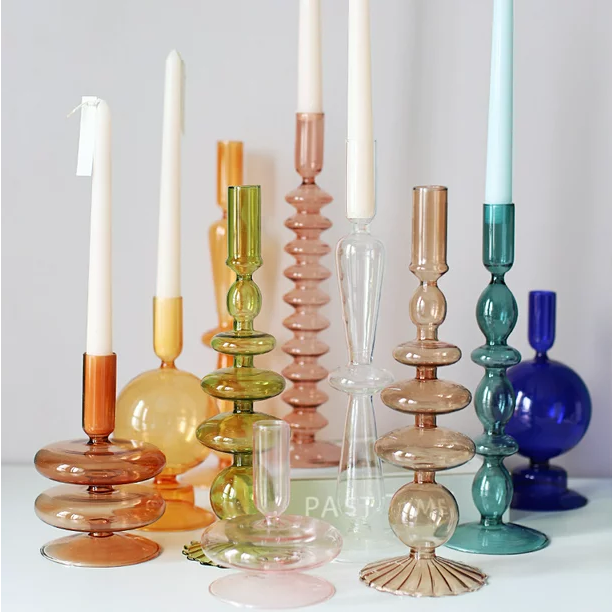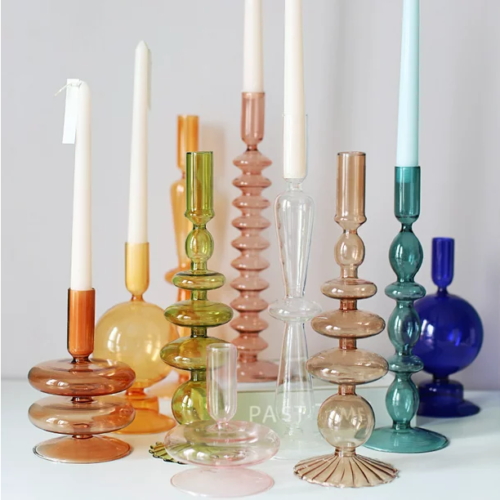 A fancy dinner party can go many ways. You can set a nice table with cool candles as linked above, and place a pretty firecracker (also linked) at each one atop of a fabulous table setting. This makes for a high-end experience and incredible moments to share.
Best 19th Birthday Party Decorations
Complete Decor Kits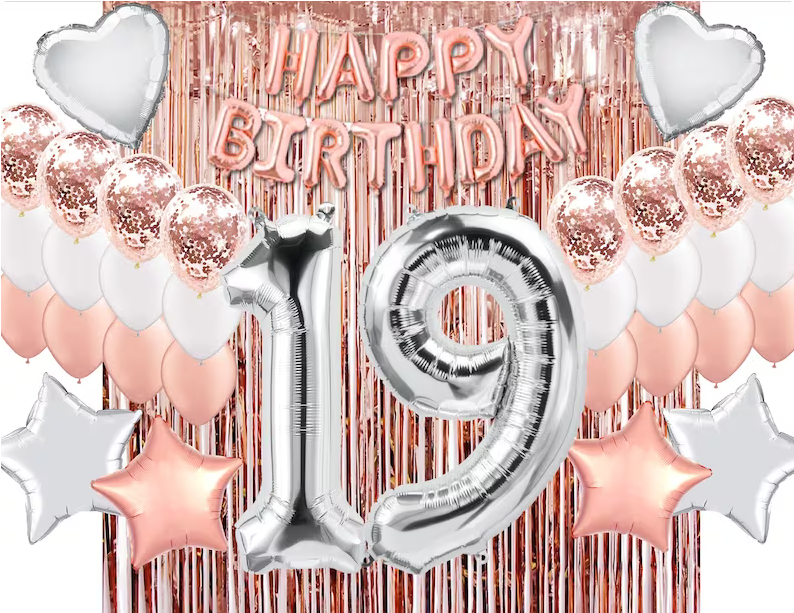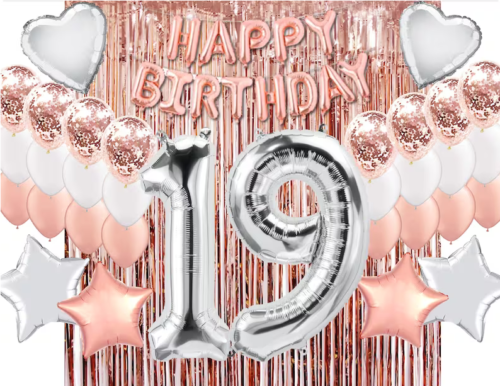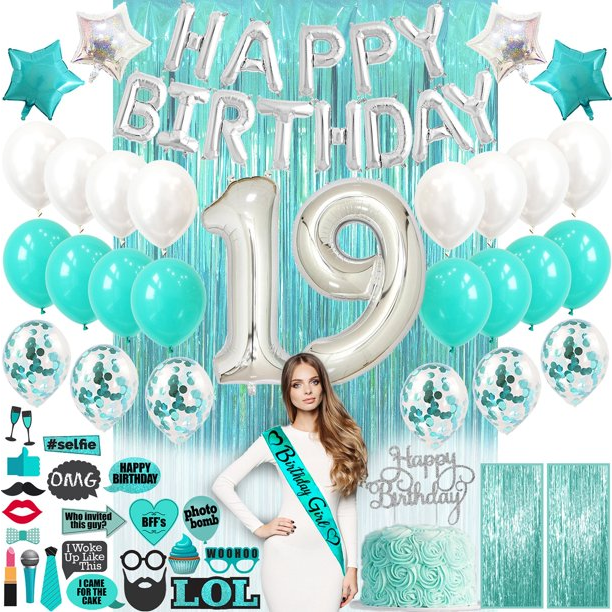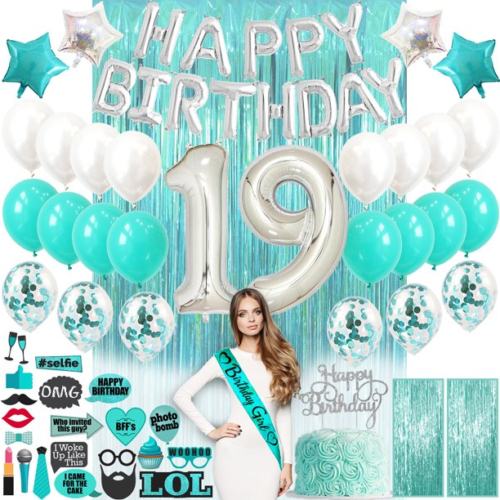 A complete decor kit is one of the easiest ways to get all your decorations in one sitting and in one click. If your theme is based on a specific color, this is a great way to get everything together.
I especially love the kits that include the hot ticket items of the number balloons, backdrops and sashes.
Birthday Sashes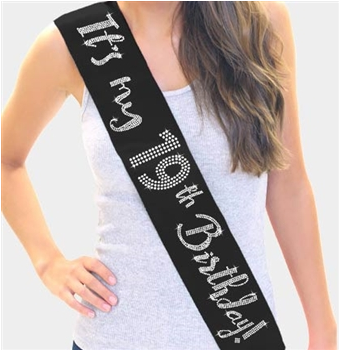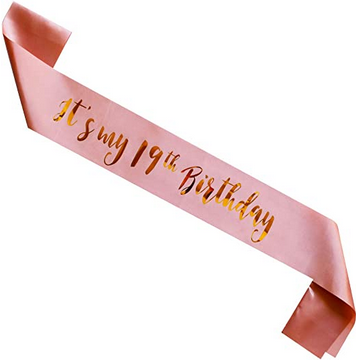 I've noticed a huge uptick in people wearing sashes on their birthdays. You could go as high key as a custom rhinestone sash or keep it simple with a silk-look one from Amazon.
These are an adorable accent to any birthday outfit and are so cute for a night out on the town!
Gold and White Party Supplies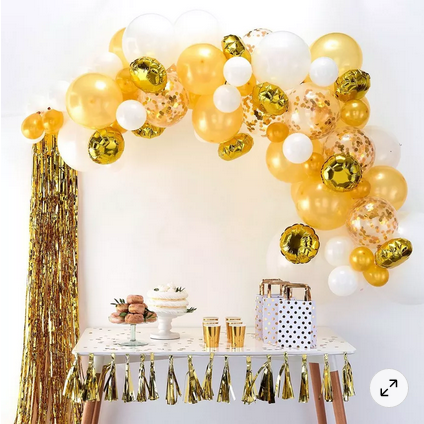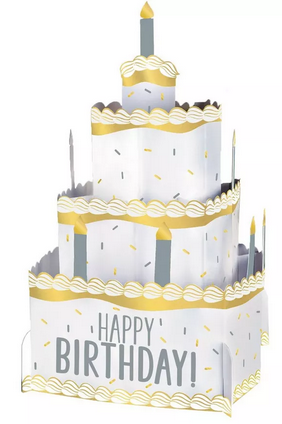 If you don't know where to look regarding a color scheme, you cannot go wrong with the classic gold and white. It's classy, ​​matches pretty much any room, and screams birthday.
19th Birthday Posters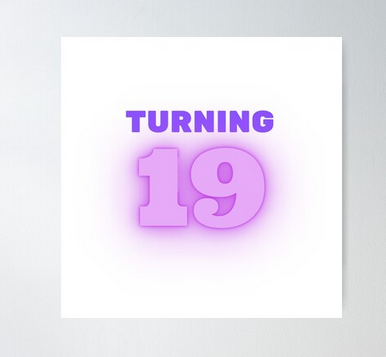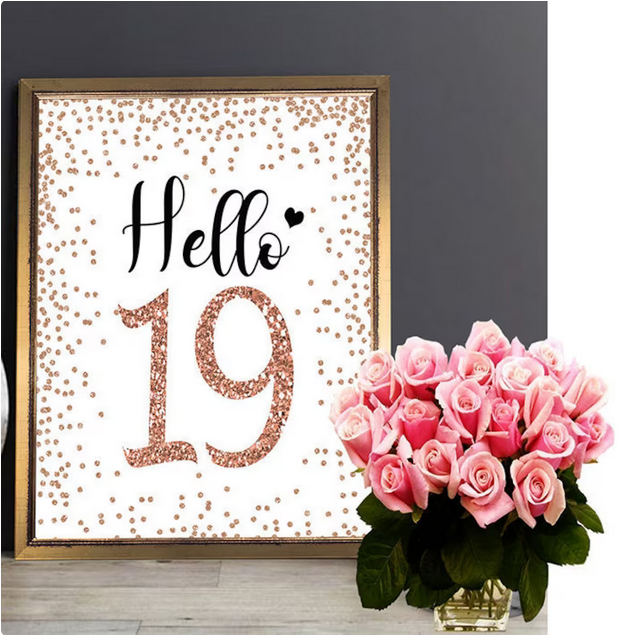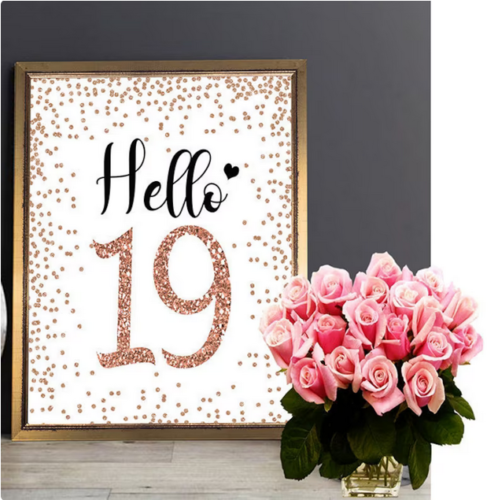 A poster can be a super cute decorative piece for any party. I always like to put a poster regarding whatever holiday it is on my bedroom door in my college apartment.
These are easy to hang with dorm or apartment safe strips and add just enough amount of being extra to your party decorations!
19 Balloons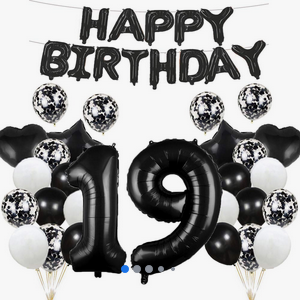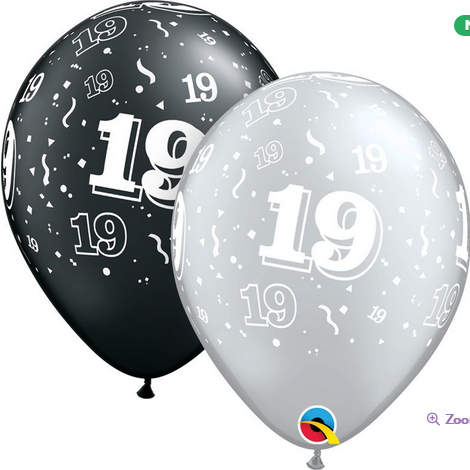 Balloons are the thing for a super fun Instagram moment at your birthday party. Posing with the number-shaped balloons never gets old, no matter how old you are. They make for such a fun accent and make an excellent accessory, so it matters what theme you choose.
What do you think of these 19th birthday ideas?
Are you going to go with any of these ideas for your birthday this year? If you have already turned nineteen, did you use any of these themes? What was your favorite piece of decor? What would you add to our list? Let us know in the comments below!