This post may contain affiliate links, which means we may receive a commission if you purchase through our links. Please read our full disclosure here.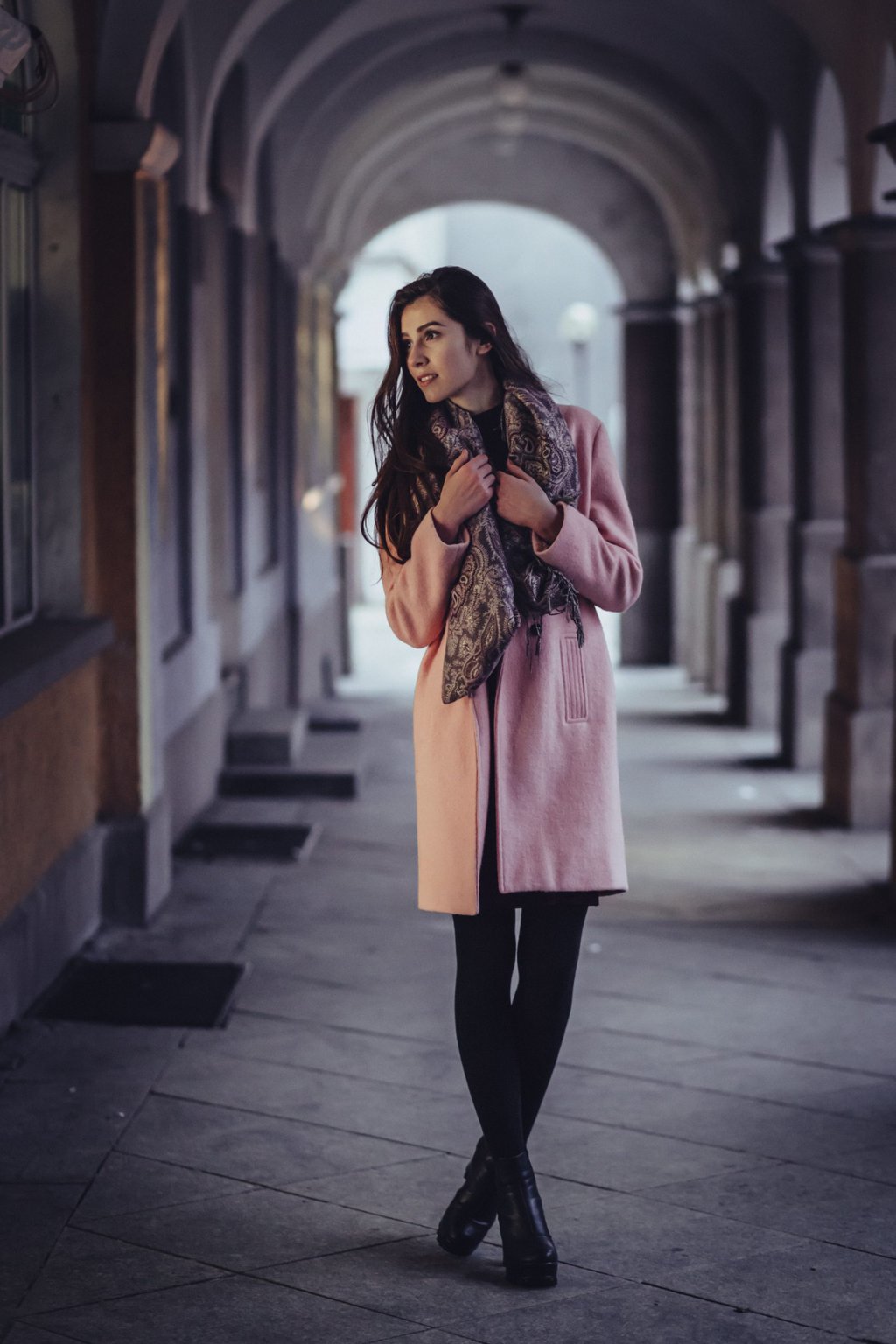 Choosing your outfits for college can seem like a challenge, especially if this is your first year at school. And even more so if you (like most of us) are on a small college student budget. But today, we're going to share some tips on looking effortlessly stylish in collegeno matter what you currently have in your closet.
We've already broken down our favorite college wardrobe essentials, so see that post if you missed it. Once you have your staples, check out the tips below to learn how to style yourself so you look 10/10 amazing, even if you just rolled out of bed for your 8 AM.
Read on to learn all of our tips for looking effortless and stylish every day:
How to Look Effortlessly Stylish in College
Have Some Go-To Casual' Fits
One of my favorite ways to look effortlessly stylish in college is to have some go-to casual outfits planned and ready to go. That way, you can just grab a couple of pieces you know look good and rush out the door.
The video above is a great example of some of these simple, casual looks you can have on deck for busy days.
Some of the best essentials to have on hand for these outfits include a cute oversized crewneck, some baggy jeans, and some cute sneakers to pair with your outfits.
Embrace the Sporty Vibe
Also, you cannot go wrong with the sporty look in college! If you learn how to style your gym clothes right, you can look super fashionable AND be ready for your workout at the same time. This will save you a lot of effort on those busy days.
The best part is, you can totally achieve this look while on a budget because you can mix and match your athletic pieces with your regular clothes.
If you need some help finding the perfect sporty outfits to create your new college wardrobe, I definitely recommend checking out this video which will show you a bunch of different sporty outfits that you can choose from!
Choose Your Trends Wisely
If you're a trendy girl, you may want to rock the latest clothes you see on TikTok. And that's totally fine, but I recommend being smart about which trends you follow.
Instead of going with every last trend you see online (I'm looking at you, denim midi skirts), consider whether you LOVE the piece and would wear it regardless of trends or if it's just something you're going to wear for a couple of months and discard.
If you really want to try a short-term trend that you know you won't wear next year, make sure you don't spend a lot of money on it. It helps to pick 2-3 trends per season and keeps the rest of your wardrobe classic. This makes it 10x easier to get dressed because you aren't overwhelmed or worried about how to style things.
The video above shows some trendy college outfits that will get your inspiration going. Pick a couple of trends to add to your wardrobe and skip the rest.
Or, consider building your work wardrobe in college
One cool strategy for looking effortlessly stylish in college is to build your professional wardrobe while you're in school and use those pieces as part of your everyday outfits. This will give you a sophisticated vibe AND ensure you have all the pieces you need for those on-campus interviews and career fairs. It will also help keep your wardrobe small and manageable.
Also, this look may also seem like it would be on the pricier side, but some stores sell affordable professional clothing pieces that would totally work for someone on a budget. (See our guide to where to buy work clothes on a budget.)
For some inspo and all the details on how to dress sophisticated while in college, check out this video, which will show you several different outfit examples that use professional pieces.
Memorize These Zero-Effort Lazy Day Looks
If you're having a seriously lazy or busy day and you can barely function, you need some comfortable, lazy outfits that are still cute. And that's where this video comes in!
I love dressing comfortably while in college, but I also want to look stylish, so I make sure to buy the right clothing items that are comfortable but cute. So, instead of wearing pajama bottoms or sweatpants, check out this video, which will show you a bunch of different ways that you can dress comfortably for school with no effort.
Pointers for an Instantly Stylish Appearance
Want to look stylish in 30 seconds flat? Add these go-to pieces to your wardrobe and they'll spruce up even the most basic outfit.
Statement Bag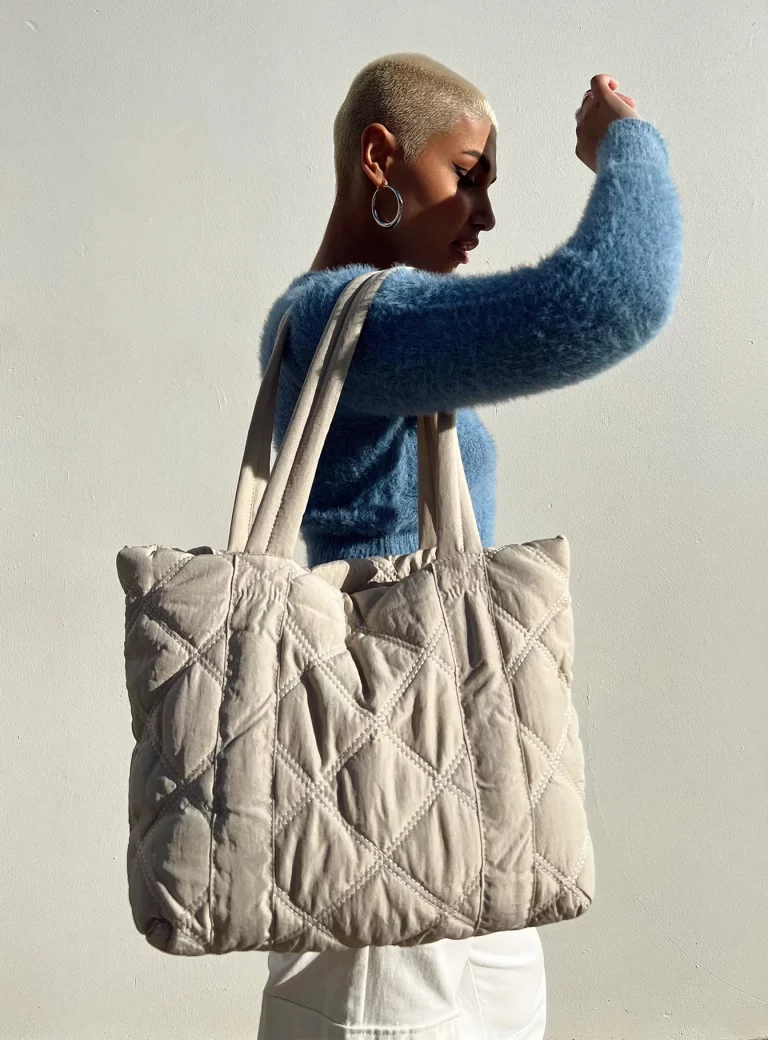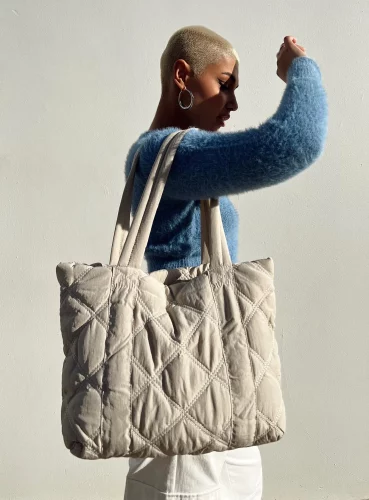 One great piece to add to your everyday looks is a statement bag. And don't worry because you don't have to spend too much money to find the perfect statement bag to add to your look.
For example, this quilted tote bag may be just what you need if you're on a budget and looking for a cute and trendy bag to add to your look. Its neutral color goes with everything, yet its large size and cool quilted pattern set it apart from the rest of the bags on campus.
Trendy Hats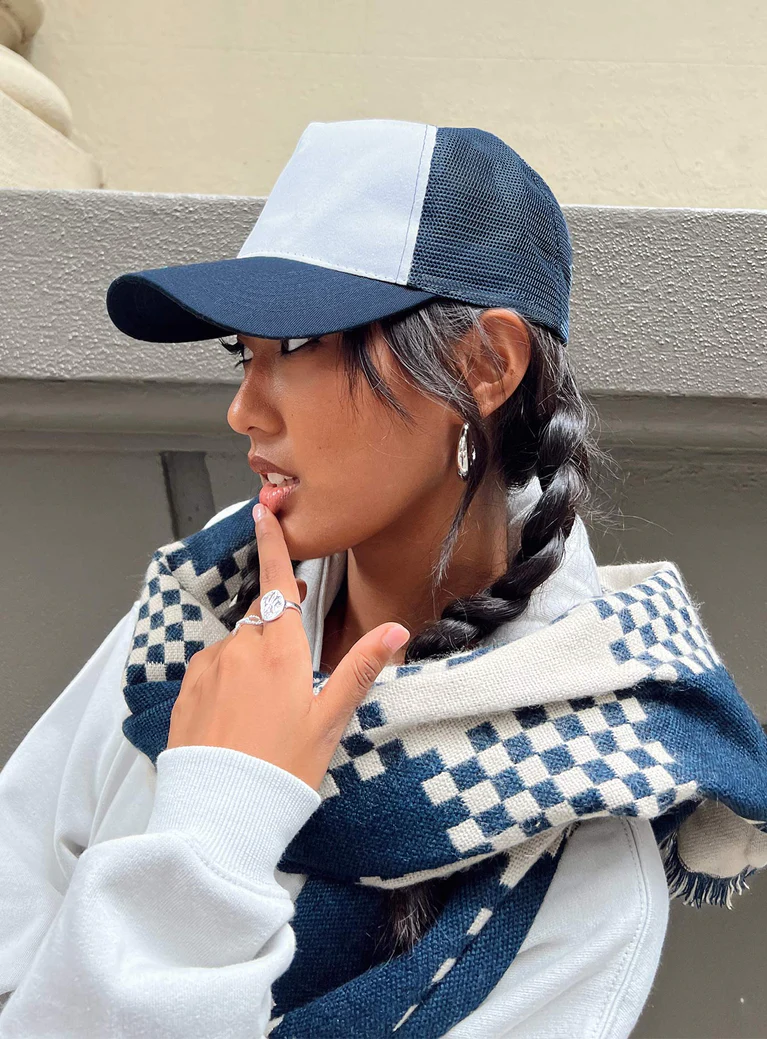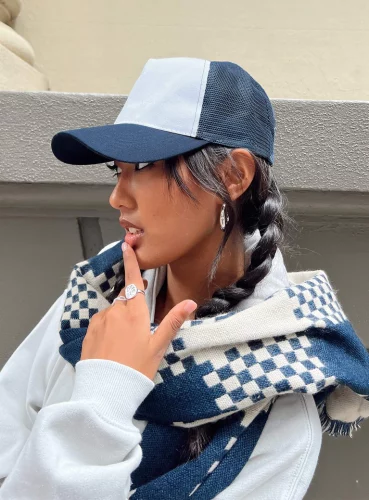 Another super cute item that you can add to a bunch of different looks while in college is a trendy hats like this navy trucker hat.
Adding a hat to your look may be just what you need to complete them (and hide bad hair days in 2 seconds), and you can totally find this item for an affordable price while on a budget!
I'm obsessed with this navy trucker hat from Princess Polly because it has that trendy 2000s vibe and will work with anything, thanks to its neutral coloring.
Stylish Shades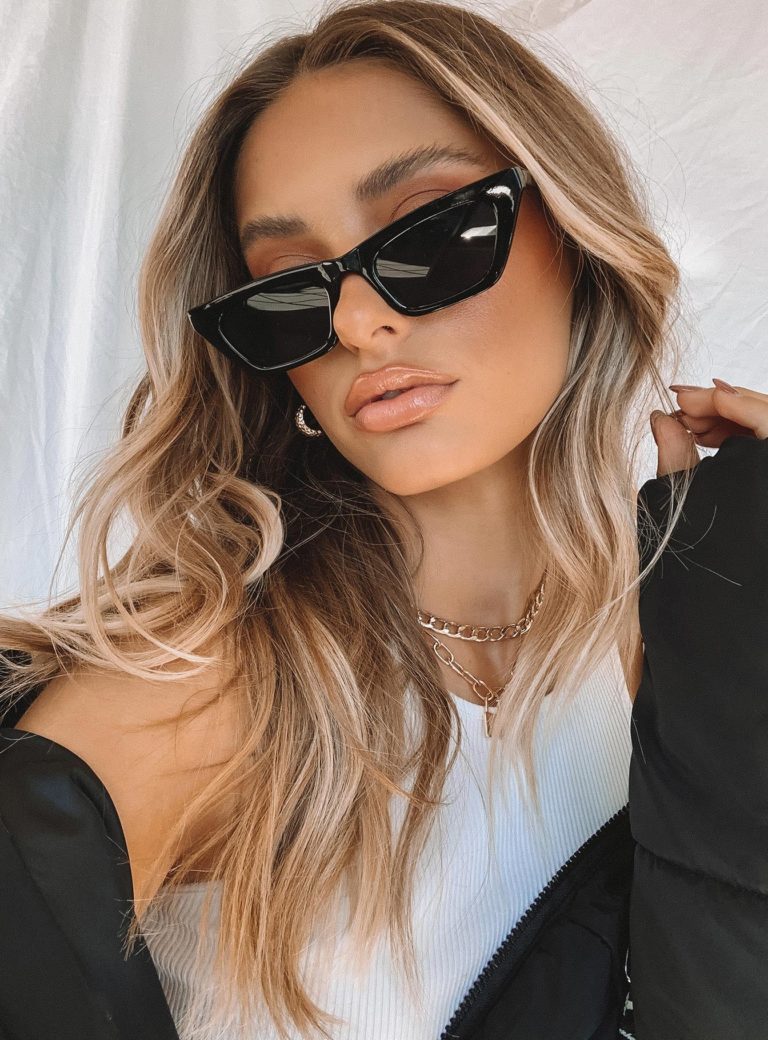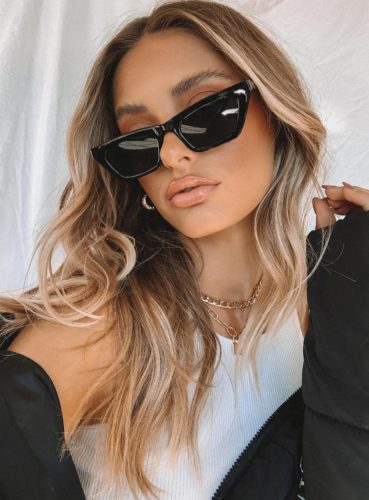 Another great option for those of us who are trying to look stylish while in college is adding a pair of stylish shades to our looks.
For example, these shades will be the perfect addition to any of your looks while in college. They're great for hiding dark circles after those long nights out and that's not to mention the eye protection they offer.
Make sure to check out these sunglasses for something fun and trendy you can wear every day while in college, even if you're on a budget.
Trendy Sneakers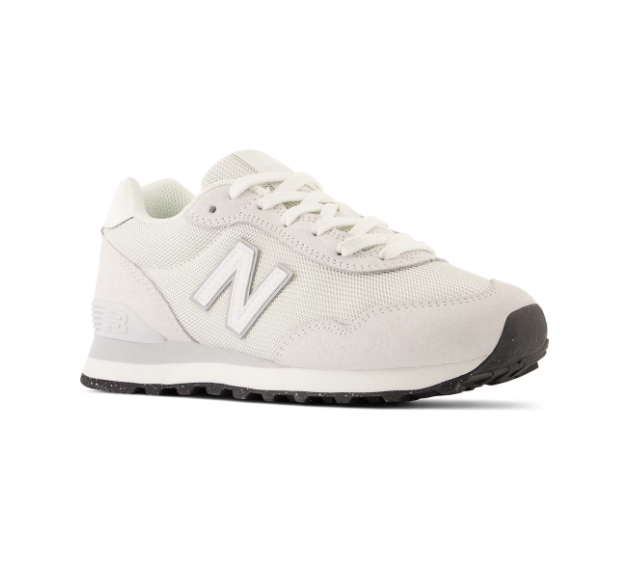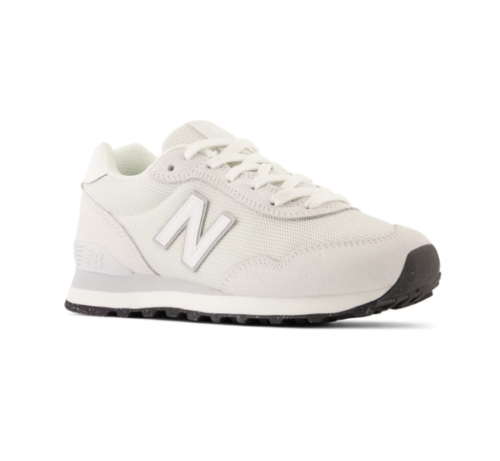 Of course, you will also need a pair of super cute sneakers to pair with your everyday outfits while in college. And don't worry because you don't have to spend a ton of money to find some stylish sneakers!
For example, if you are on a budget, these New Balance sneakers are perfect since they are cheaper than most brand-name sneakers.
New Balances are very trendy right now and can be added to many different outfits, so you will definitely be getting your money's worth with these!
Statement Jewelry Pieces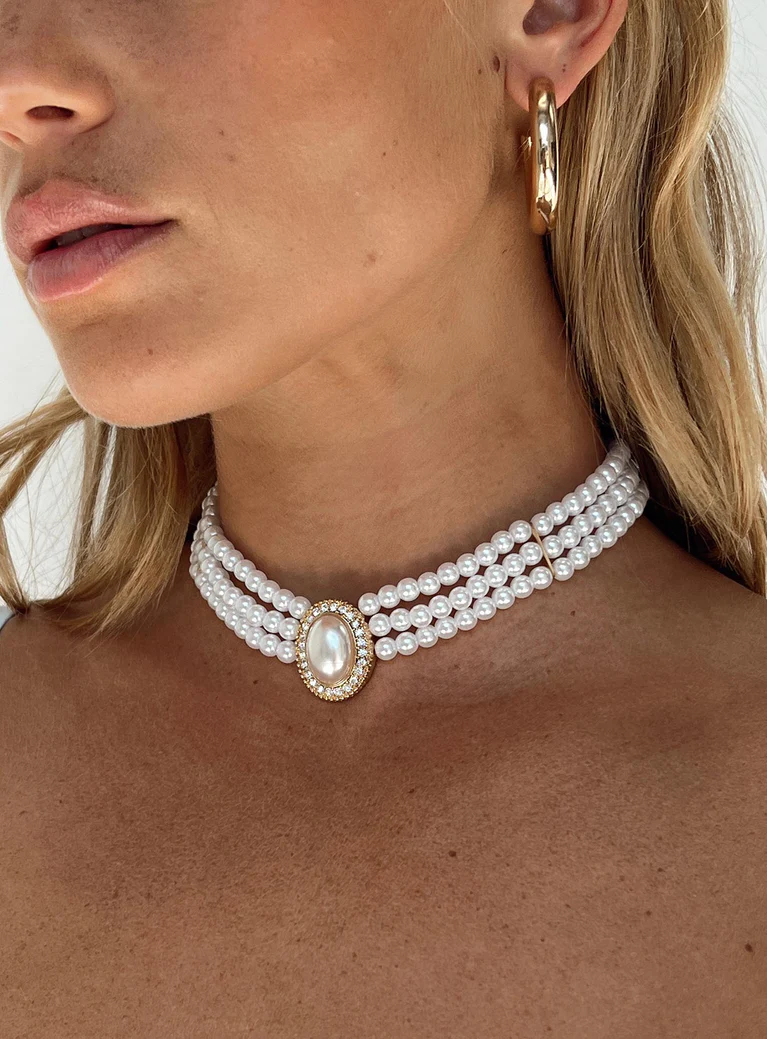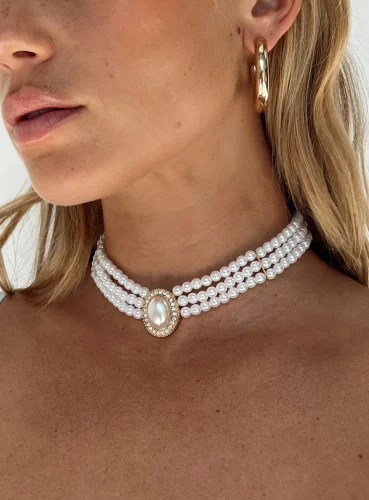 A statement jewelry piece is an easy go-to for looking stylish while in college! A statement jewelry piece like this super cute pearl necklace may be just the thing you need to take your favorite outfit to the next level.
This will help you to look extra stylish and will help you to complete all of your fashionable new college looks!
If you are looking for a piece of jewelry that will make a statement while in college, this affordable pearl choker is the perfect choice! It's super trendy and fun, perfect for pairing with everything from crop tops to dresses.
Hair Accessories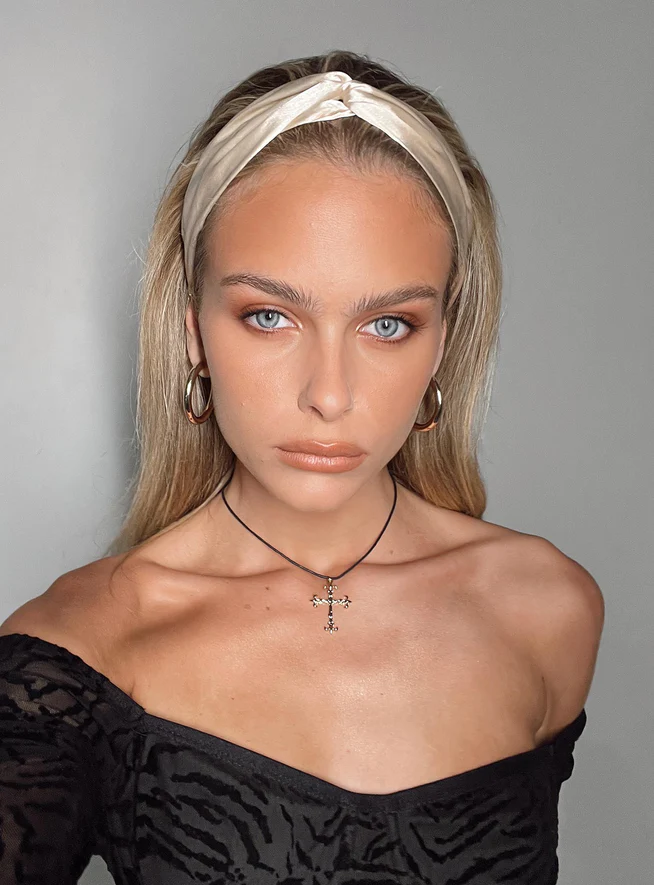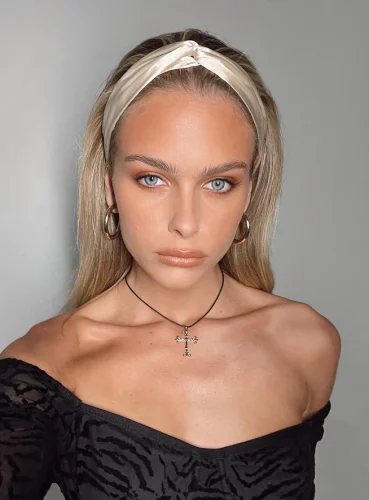 And don't forget about adding some super cute hair accessories to your looks! This is one of my favorite zero-effort ways to add something extra to my outfits.
For example, you can totally add this champagne head scarf to almost any of your outfits to add something trendy and fun to your hair, which will also help you complete your look.
Not into this scarf? Other options include colorful claw clips (another huge trend this season), throwback butterfly clips, and even zigzag headbands. It's all down to your personal style!
Which of these fashion tips will you be using to dress yourself while in college?
How do you like to dress while in college? What fashion items do you have in your closet for college?